Kaun Banega Crorepati 11 is one of the most viewed shows which is hosted by Amitabh Bachchan and the fans get hooked on to their seats when the show airs every single time. As we all know, two people ( Sanoj Raj from Bihar & Babita Tade from Maharashtra ) already won 1 crore price money. Not only for contestants, this season is also turning out to be good for makers also at the same time.
Also Read : Complete Winners List – IIFA 2019
So are you looking for why Sonakshi Sinha is targeting and trolling by netizens for not answering question on KBC ?
Sonakshi Sinha had made a special appearance and was invited to be seated on the hot seat along with Ruma Devi who works in an NGO. She was a common question related to the Ramayana which became a matter of memes and trolling for the viewers. So the question was "According to the Ramayana, Hanuman fetched the Sanjeevani herb for whom? ". Sonakshi got so much confused and according to her the answer is Sita and finally she chose a decision to take a life line which became the reason for memes and countless laughs and She is also trolled brutally on social media . As we all know Shatrughan Sinha is the father of Sonakshi Sinha and her brother names are Luv & Kush . She also lives in a Bungalow named Ramayana. So it is so shameful for her that she don't the answer of this common question.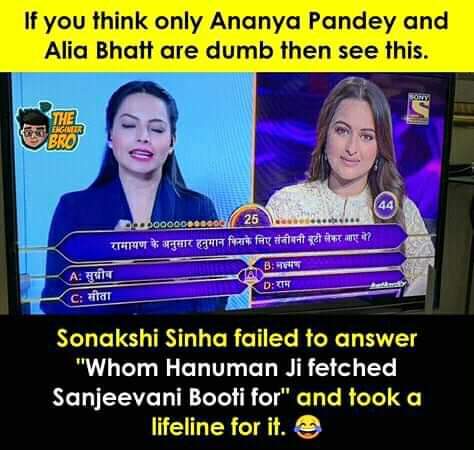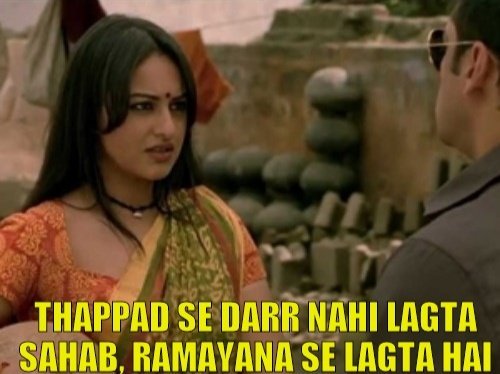 Many people call Sonakshi so dumb and some compares her with Alia Bhatt but Sonakshi handles this situation very smartly and said that she loves memes and all these things are not affecting her.